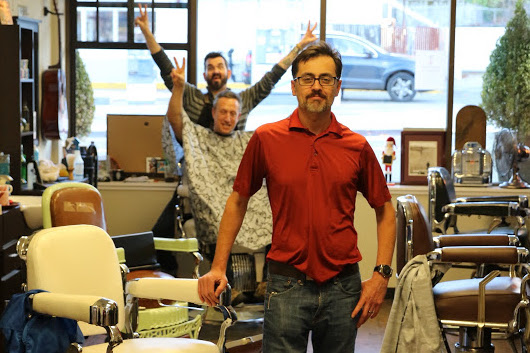 Sam Valero, owner of Menlo Park Barbershop, values excellence over expedience and close relationships over impersonal service. Menlo Park Barbershop offers a relaxing and warm ambience in a quaint space where Sam and his team deliver a fantastic experience, blending craft and tradition with a strong dose of humor.
Come visit and see for yourself!
Austin is a young up 'n' coming tonsorial artist focused on new-age styles and traditional ageless barber cuts. Whether it's a straight razor shave , fade, business cut, or beard sculpting, he's got you covered. He focuses on attention to detail and precision cutting. Always learning and expanding his knowledge of the trade. Experience the difference and be sure you check Austin out for your next cut!